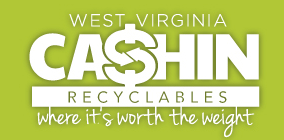 HELPING YOU INCREASE YOUR BOTTOM LINE WITH OUR CUSTOM TRANSPORTATION SOLUTIONS

West Virginia Cashin understands the importance of logistics and has created transportation solutions to meet your individual needs. A full range of quality and well-maintained equipment is available to keep your expenses and risk to the environment low. Our transportation equipment allows us to provide trucking services throughout our coverage area, which includes your location.
Our private fleet includes over 300 pieces of equipment including trucks, trailers, and custom-designed containers at our facility.

• Over 200 roll off containers
• Tractor Trailers
• Flatbed, lowside, dump and van trailers
START MANAGING YOUR SCRAP WITH OUR CUSTOM TRANSPORTATION SERVICES!