Sharing Ideas, Building Relationships, Strengthening Policy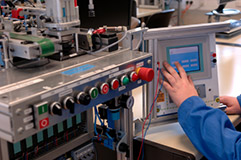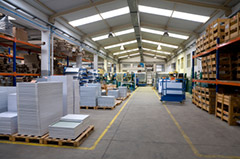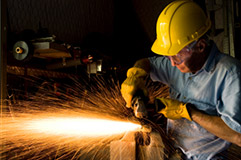 The West Virginia Manufacturers Association (WVMA) was formed in 1915 to advance the interests of the manufacturing industry in West Virginia. Through policy advocacy and issue mobilization, the WVMA works to retain existing and attract new manufacturing to the Mountain State.
Members of the WVMA represent the quality and diversity of products made in West Virginia. From chemical and automotive manufacturers to distillers and furniture makers - and many more manufacturing sectors - the WVMA is THE VOICE for the unique opportunities and challenges faced by modern manufacturers. Members benefit from the strength of the WVMA at the State Capitol and federally as the state partner of the National Association of Manufacturers and the American Chemistry Council.
More than a policy leader, the WVMA provides members with access to experts in the areas of environmental protection, workers' compensation, tax, safety and much more. The broad network of manufacturers, service firms, and educational entities that make up the Association's membership provide an opportunity for strong connections among manufacturing peers and supporters. Whether through advancing policy, a hands-on approach to developing tomorrow's workforce, various educational seminars and events, or providing a broad industry network, the WVMA provides value to members.

West Virginia Manufacturing Facts & Data

Manufacturers in West Virginia account for 9.36% of the total output in the state, employing 6.6% of the workforce. Total output from manufacturing was $8.49 billion in 2021. In addition, there were an average of 46,000 manufacturing employees in West Virginia in December 2021, with an average annual compensation of $78,330 in 2021.
Manufacturers in West Virginia account for a 9.36% share of total gross state product (2021).
Manufacturers employ 6.6% of the state workforce (2021).
Total manufactured goods exported $3.57 billion (2021).
Manufacturers employed an average of 46,000 manufacturing employees in the state (2021).
The average annual compensation of manufacturing workers was $78,330 (2021).