Mister Bee - Made with WV Pride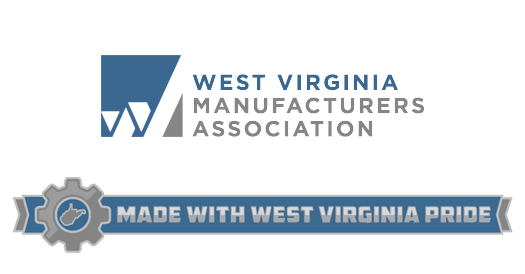 Hungry for some crispy potato chips? Look no farther than Parkersburg, W.Va., where we are visiting the famous Mister Bee Potato Chip Co. for our Made with WV Pride series.
As we crunch our way through the only potato chips made in the Mountain State, West Virginia Manufacturers Association President Rebecca McPhail learns about this fun facility that has been creating our favorite snacks since 1951.
Now operating as the West Virginia Potato Chip Company, Mister Bee potato chips are just one of many amazing products made with pride in West Virginia. Check out our visit with Mister Bee today!
Covestro - Made With WV Pride
Showcasing yet another global manufacturer with operations in the Mountain State, the West Virginia Manufacturers Association heads to Covestro's South Charleston plant in our latest installment of the Made with WV Pride series.
Germany-based Covestro is among the leading suppliers of premium polymers with two of its 30 global locations in West Virginia. Their materials and application solutions are found in nearly every area of modern life, from mattresses and car seats to insulating materials for refrigeration and building materials.
The company's South Charleston facility employs 105 people plus another 25 contractors. Join WVMA President Rebecca McPhail as she takes a closer at what Covestro makes with pride in West Virginia.
Sogefi Group
This leading global producer of original automotive parts is located along the Big Sandy River in the town of Prichard. An Italian company with 42 plants worldwide, Sogefi's West Virginia plant is its only plant in the United States. The company specializes in filtration, air management and engine cooling systems, and supplies several major auto manufacturers with fluid filtration products.
Sogefi employs 360 people in Prichard who make complex products using advanced technologies. Employees in Prichard are proud that their plant is now one of the largest and most productive Sogefi plants worldwide. The future is bright for this growing automotive manufacturer.
NGK - Made With WV Pride
The campus of NGK, a leading global manufacturer of spark plugs and oxygen sensors, resides in Kanawha County in the small town of Pocatalico. With 12 manufacturing sites worldwide, Pocatalico is the only site that manages the production of both spark plugs and oxygen sensors. NGK's employees -- from the floor associates to management -- take great pride in manufacturing their products with the utmost precision and excellence.
The company produces about 40 million spark plugs every year and has been repeatedly recognized by the state of West Virginia for creating a safe working environment. Many of NGK's total workforce of about 600 employees are skilled to operate or monitor extremely fast and efficient processes. The company invests in its workforce by offering a wide variety of training opportunities for anyone wanting to improve their skills and prepare for promotion -- just one more way that NGK exhibits true West Virginia pride!
Wheeling Nisshin
Located along the Ohio River in the small town of Follansbee, Wheeling Nisshin is proud to be the only West Virginia manufacturer that makes every major type of coated steel. The company has further distinguished itself with a new coating product made from zinc, aluminum and magnesium (ZAM), with highly corrosion-resistant properties that define it as the coating of the 21st century.
Established in the 1980's, Wheeling Nisshin was the first joint venture between an American steel company and a Japanese company. For 30 years, Wheeling Nisshin has supplied coated steel products to every industry that uses them. With 180 employees, the company is proud to be an active partner in building a sense of community in Follansbee.