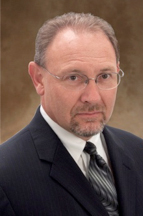 Charleston, W.Va. – Bob Pepper, Senior Vice President of Manufacturing at NGK Spark Plugs (U.S.A.), Inc., presided over his first meeting as the newly elected chair of the West Virginia Manufacturers Association (WVMA) Board of Directors last week. Pepper, a 35-year veteran in automotive parts manufacturing, has been with NGK since 2007, and previously served as director of Manufacturing Administration. He is responsible for all North American manufacturing and OEM/OES distribution, with locations in Irvine, Calif., and Sissonville, W.Va. His experience includes roles with Chrysler, Textron Automotive and Webasto Roof Systems, as well as NGK.
"Manufacturing is on the rise in West Virginia," said Pepper. "I am pleased to serve as chair of the WVMA as we work toward addressing issues that are critical to industry growth including workforce and education issues, as well as state policy issues that affect manufacturers."
Pepper was born in London, England, and spent 23 years in Canada before moving to the U.S. in 1993. He is a graduate of the Canadian Institute of Management. He is a graduate of the Canadian Institute of Management at the University of Waterloo, Waterloo, Ontario, Canada. He and his wife Tina reside in South Charleston, W.Va.
"Bob Pepper is a leader in automotive manufacturing and our community," said Rebecca Randolph, President of the WVMA. "His understanding of our Association Strategic Plan, and visionary thinking are an invaluable asset to the WVMA. We are fortunate to have such high caliber volunteer leadership."
NGK Spark Plugs (USA) Inc. is a subsidiary of NGK Spark Plug Co., LTD., "The World Leader" in spark plugs and oxygen sensors. In addition to US factories in Sissonville, West Virginia, NGK Spark Plug Co., LTD has production facilities in eleven countries worldwide supplying spark plugs, oxygen sensors and other automotive component products.
In addition to Pepper, the WVMA elected additional officers and at-large representatives to its Executive Committee. Those appointments are as follows:
Executive Committee:
Chairman of the Board - Bob Pepper (NGK Spark Plugs)
Vice Chairman of the Board - Scott Denicourt (Mylan Pharmaceuticals)
Secretary - Carey Preston (Kingsford)
Treasurer - Larry Lake (Ashland)
At-large - Willie Lively (Kanawha Manufacturing)
At-large - Don Sult (Capitol Cement)
At-large - Mark Brazeal (Toyota)
At-large - C. D. Linton (Essroc)
At-large - Gary Clay (Armstrong)
At-large - Tyler London (Dow Chemical)